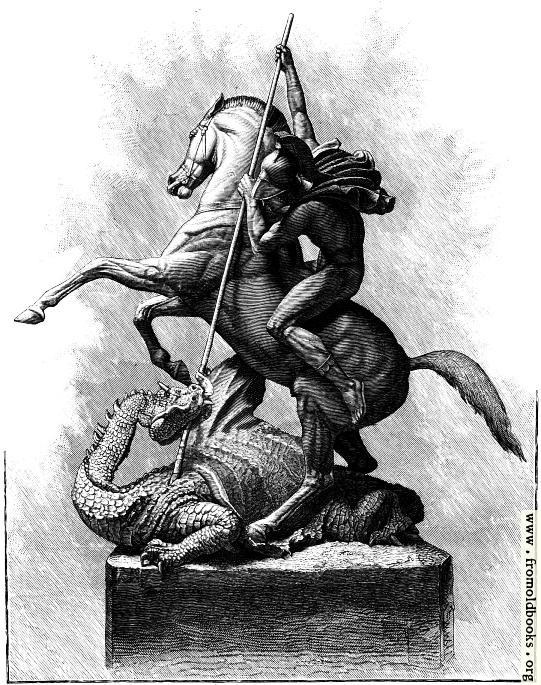 St George's Cathedral, Perth
Dear Artists
I am writing to advise you of a wonderful opportunity for a commission of a public artwork in the heart of the City of Perth, Western Australia.
The Dean and Chapter of St George's Cathedral, Perth are seeking innovative and imaginative artists to submit concepts for a representation of St George and the Dragon for the forecourt of the neo-Gothic Cathedral. They are looking for ideas that stretch the boundaries of the expected and provide an exciting and exhilarating challenge to visitors to the Cathedral.
The artwork will be a feature of the heritage district of Perth, and will be a focal point in the main city thoroughfare as part of the major restoration project for the Cathedral Precinct.
The commission is being offered through generous donations to the St George's Cathedral Foundation for the Arts.
The value of the commission is up to AUS $500,000 and is open to submissions from around Australia, and the world.
Please go to the website on www.sculptureproject.org.au for information about the commission and how you can be part of this very exciting and significant project in the vibrant city of Perth.
Please forward this on to others in your network who may be interested in the project.
Contact me either by email or phone if you have any queries.
Regards
Jo Malone

Administrator

St George's Cathedral Sculpture Project & St George's Cathedral Restoration Fund Ph: +618 9325 5766 Ext 105 Mob: 0412 590 555 Fax: +618 9325 5242 Email: jo.malone@perthcathedral.org

Heritage Art, Sculpture & Photography Exhibition at the Heritage Golf & Country Club

I curate the Heritage Art, Sculpture & Photography Exhibition at the Heritage Golf & Country Club. Our next Exhibition is in January but we are exhibiting sculpture from early December through to January 21st. We are looking for outdoor sculpture that can be exhibited around the grounds. We have 35 sites to fill with 18 still available. The sculpture was very successful last year and we sold over $20,000 with another $32,000 in commissions. All profits go towards a charity which this year is 'Brainlink.' We only ask for 10% commission and it is a great opportunity for sculptors to exhibit their work. This year we have Bill Ogilvie, Robert Waghorn, Ralf Driessen, Mark Cowie, John Wooller, Kevin Free, Savaad Felich, Gillian Govan, Janusz Kuzbicki, Malcolm Laurence and Faustas Sadaukas. We do need more contacts for the 18 remaining sculpture sites and are able to provide more sites. I was wondering if you could help by providing contacts or if you knew of any sculptor who would be interested to contact me on 03 9722 2141.
Kind Regards, Annie Golding


McKinnon Art Festival

I am the convener of the

McKinnon Art Festival

a new festival being run for the first time in September 2008. We are seeking contributors to our Art exhibition.
I can be contacted at abccc@iprimus.com.au or on 0430 158 650. I would greatly appreciate your association's assistance in bringing this exhibition to the attention of your members. Entry conditions and forms are available from our website:www.mckinnonartfestival.com.au
Regards
Adrienne van Denderen